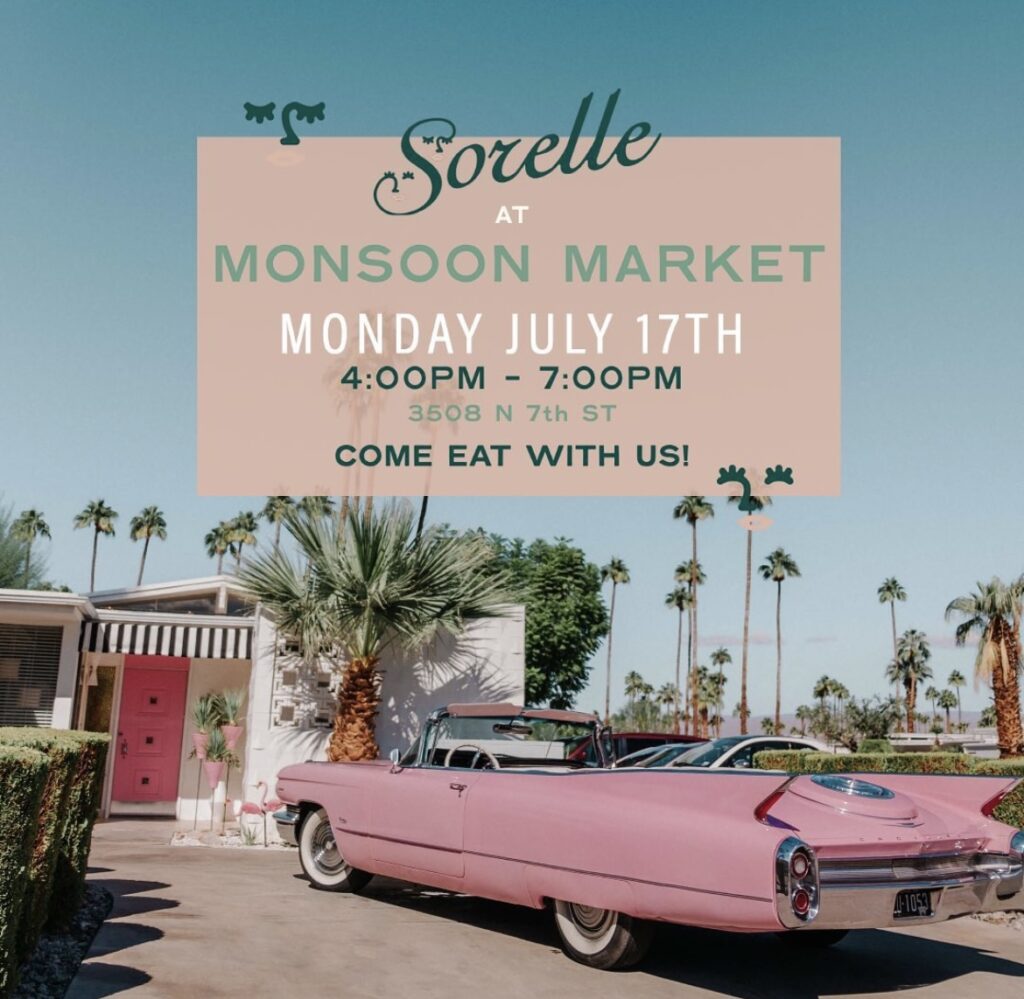 Sandwich pop-up Monday | Sorelle at Monsoon Market
July 17
@
4:00 pm
–
7:00 pm
MST
How about dinner with us Monday?!
We're hosting our friends from Sorelle at market July 17th from 4-7pm!
Don't miss this pop-up as the Sorelle sisters bringing back the meatball hero along with a New York staple, sausage & peppers! Summer on Long Island truly isn't complete without 'em!
Moving onto dessert, they've got a few new treats on the menu! Coconut banana cream pie jars, peach basil sandwich cookies with ultra luscious peach buttercream, and the crowd pleaser-semolina & ricotta brownies!
Make sure you head inside Monsoon Market for a wine tasting too, we're opening some bottles for sampling!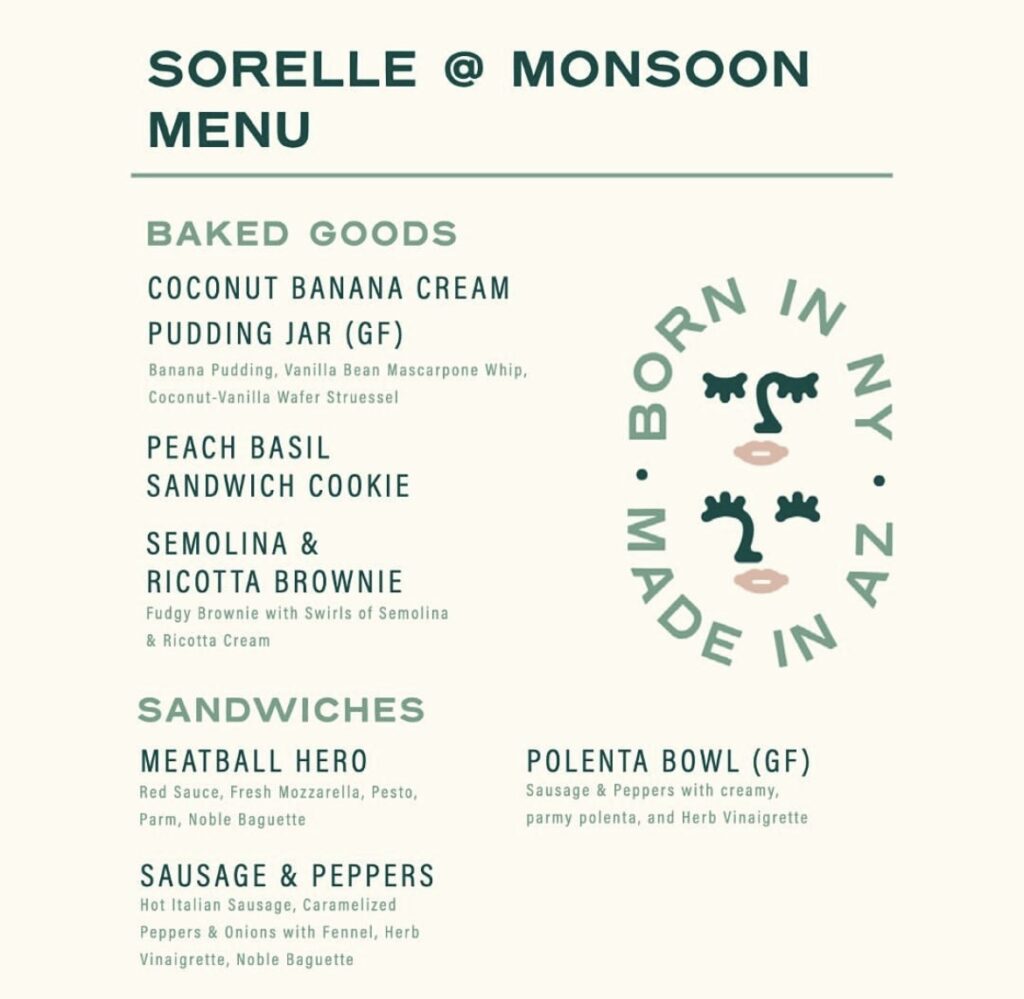 3508 N 7th Street, Phoenix AZ 85014