Monsoon Market named Best of Phoenix!
Wow – it feels so good to see some market love! Last week, Monsoon Market won 'Best Bodega' in Phoenix Magazine's Best of 2023.
"Go to Monsoon Market for the rad selection of natural wine, stay for the buzzy snacks (TBH hazelnut-cocoa spread, Momofuku noodles), hip pantry staples (Graza olive oil), vintage home goods, quirky greeting cards and even new and used vinyl. More millennial catnip: Its website is designed to look like a MySpace page."
Thank you Phoenix Magazine, it's an honor to have been chosen for one of the best places to shop in the Valley! If you didn't catch our tour video with Phoenix Magazine & Local Buzz, check that out here!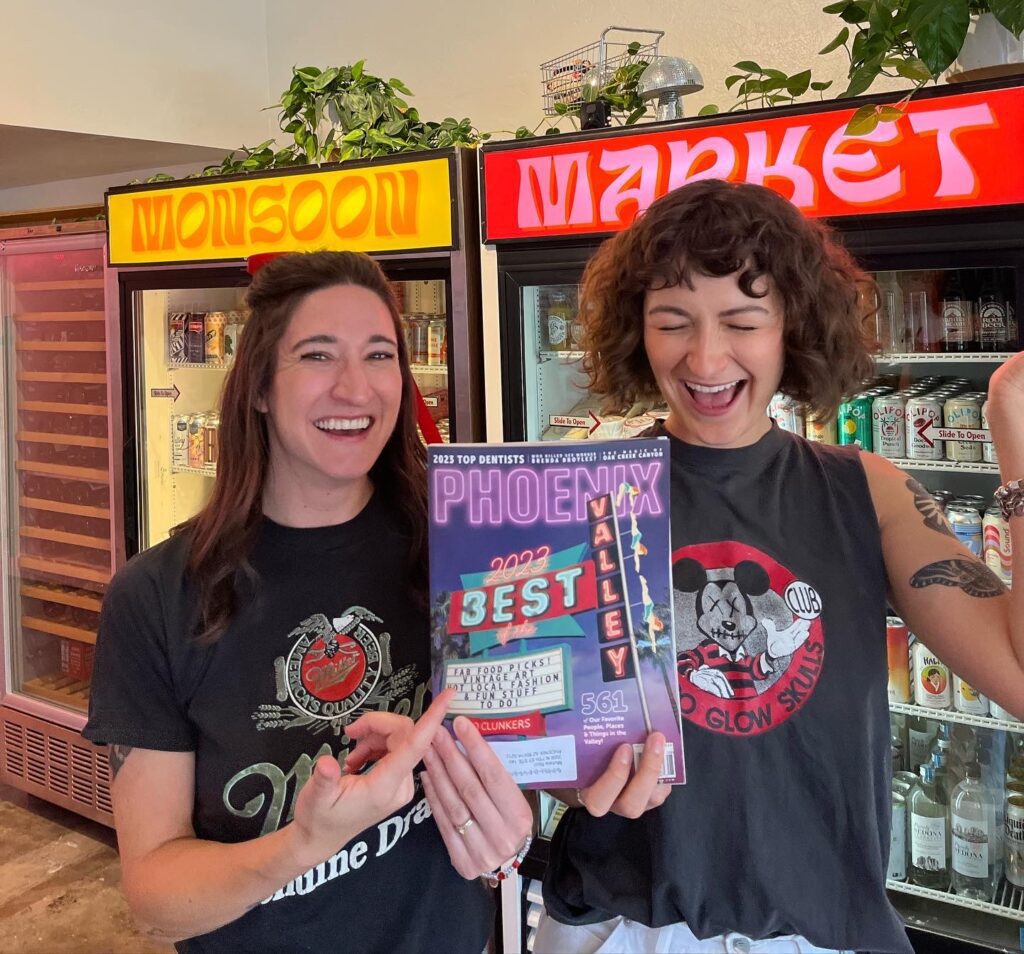 But that's not all! Come to find out, Wine Enthusiast put out a list of the Best Non-Alcoholic Bottle Shops in America, According to the Pros, and guess who was on that list?! 😎
"The owners are two women, Koral Casillas and Michela Ricci, who are very well-known and loved in Phoenix," says Ellie St. Aubin, owner of Dry in the Desert, a sober event in Arizona. "They are welcoming, badass and involved in all things social in the community."
Although the shop specializes in traditional natural wine, it also offers a large selection of NA offerings. "They do a wonderful job normalizing that as part of what should be on your market pickup list," Aubin continues. "The Monsoon girls make NA feel just as cool and chic as anything else."
---
We are super grateful for the recent accolades. Big love to everyone supporting the market, near and far. You can continue to count on us to represent indie PHX biz! Thank you!!!
<3 Monsoon Market