Event Recap – Wayward Taphouse Takeover!
Back in February we threw a Monsoon Market takeover party at one of our favorite Phoenix bars, The Wayward Taphouse, for a night of natural wine, music and good vibes!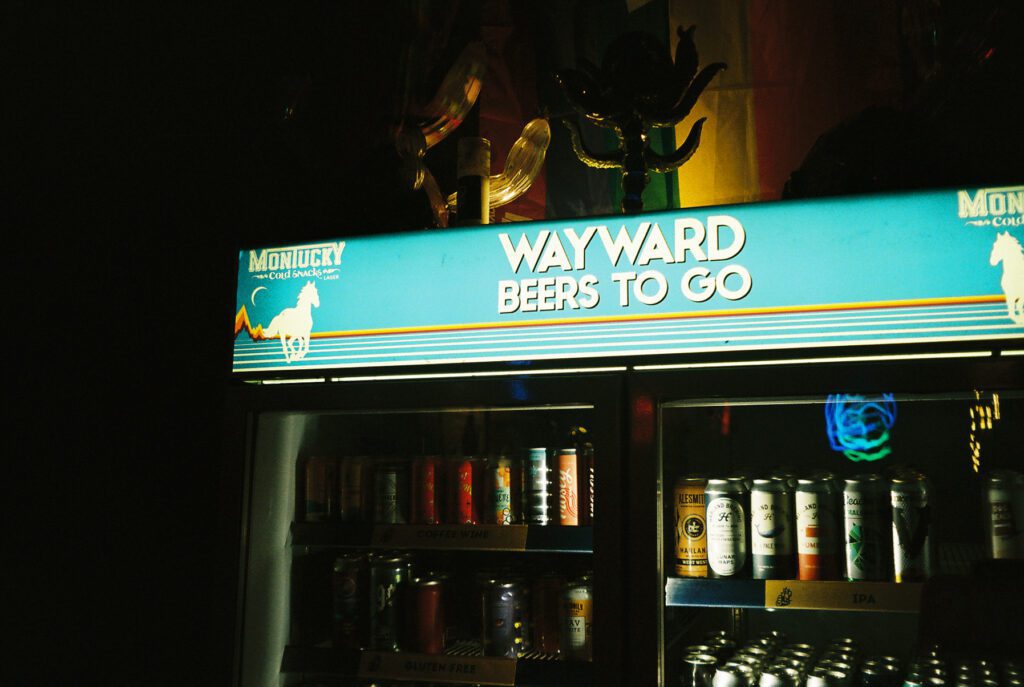 Our wine lineup for the night included Gourmandise from Domaine Ozil, Una Lou rosé from Scribe Winery and Zanotto Rivolto. We also collaborated with Novel Ice Cream next door on some wine+sorbet floats that were absolutely insane! We featured one of our favorite pet-nats, NRG by Wavy Wines, with Cactus Cooler sorbet and Gragnano by Poggio Delle Bacanti with Blackberry Merlot sorbet. The tropical pineapple and orange flavors in the cactus cooler sorbet went too well with the slightly funky and fizzy NRG making it the all-star of the evening. So if you're not already pairing your natural wine and ice cream, here's your sign.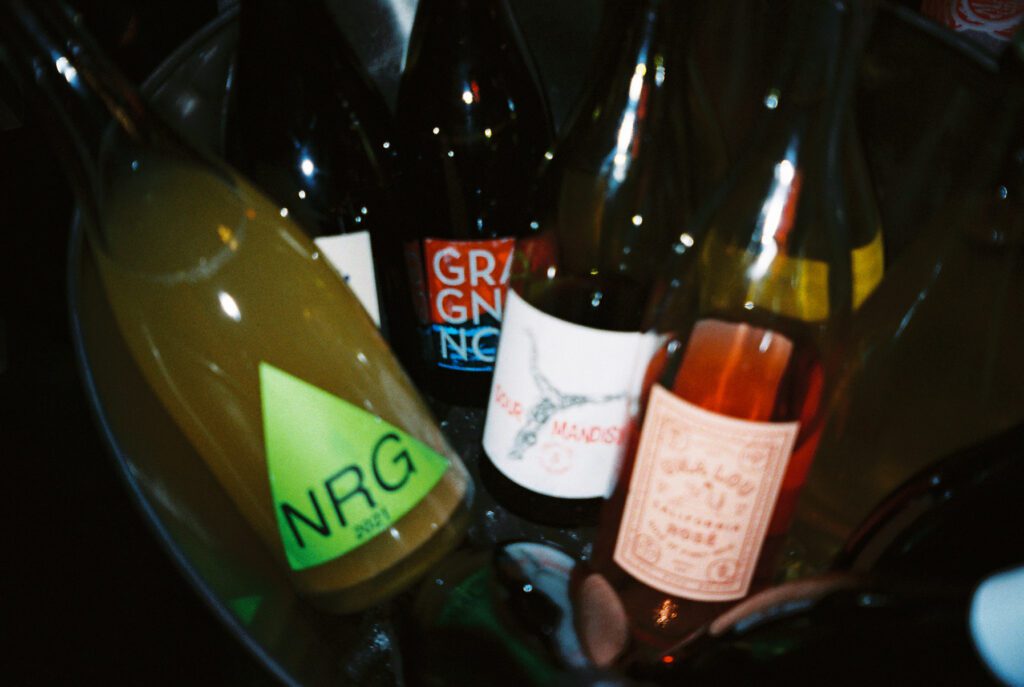 It wouldn't be a Monsoon Market takeover without some of the Recordbar Radio crew on the lineup, so we brought our friend and badass music selector, Davina, to come party with us!
It was First Friday, which meant downtown Phoenix was already buzzin' with events and happenings all over town. It was rad to see people stop into the Wayward and be pleasantly surprised to see a wine event going down. The Wayward isn't a wine bar so we were stoked that they let us turn it into one for the night. Although you can (and should) stop into the Wayward for a beer Tuesday-Sunday after noon. Our favorite thing about going here is that with rotating taps, theres always new beers on draft and a great selection of ciders, and even some N/A canned options.
Our homies across the street at Snapback Pizzeria decided to feature a special slice for the night using market ingredients like Mora Spanish Red Onions & Bianco tomatoes.
Parch, one of our favorite female founded Arizona brands, sponsored the event with cans of their award winning N/A cocktails. With flavors like Prickly Pear Paloma and Spiced Piñarita, they're packed with botanicals and adaptogens that will taste good and have you feeling even better! Check them our next time you're at the market if you're looking for a new bevy to try.
And one more shoutout to women-owned businesses in Central Phoenix, like the Wayward Taphouse, who are always down to rally around each other and collaborate. Thank you Wayward for letting us host in your space, and cheers to everyone who stopped by to hang out and drink some wine!
Stay tuned for our next Monsoon Market Takeover Phoenix!
<3 Koral, Misch + Bayley