Event Recap – Central Records Takeover!
Earlier this month we took over our new favorite coffee shop/wine bar/record store, Central Records, for one night to host a private party to premiere the wines for April's Natty & Nice Wine Club.
What made this evening extra special is that Matt Ahern, the winemaker behind Wonderland Ranch, made the trek from Hollywood to Phoenix to come party with us! It's always a special treat to drink wine with the makers themselves. You can ask them right then and there between sips about their inspiration and process.
If you're interested in learning more about our super dope wine club, click here!
Matt, former som and wine broker, started the Wonderland Project in 2010 with the help of his friends and pedigree grape growers around Sonoma County. In this project, he produces mostly single varietal chardonnay and pinot noir from organically farmed vineyards, relying on native yeast fermentations and minimal intervention methods. This project is very California: an homage to the way things once were.
Matt would go on to start Wonderland Ranch, which we learned is the name of his Joshua Tree homestead. Wonderland Ranch, a separate label under the Wonderland Project, gave Matt some room to have a little fun producing new wines. He recently released a rainbow trio of wines: an orange, a red and a rosé. He employed his friend and LA artist Cheyenne Randall (@indiangiver) to create the label artwork. Randall is a Seattle-based artist of Sioux Lakota descent who's known for wheat-pasting his large-scale artwork throughout the city. He'll add tattoos and other creative embellishments onto retro photographs featuring musicians, movie stars and icons of all kinds.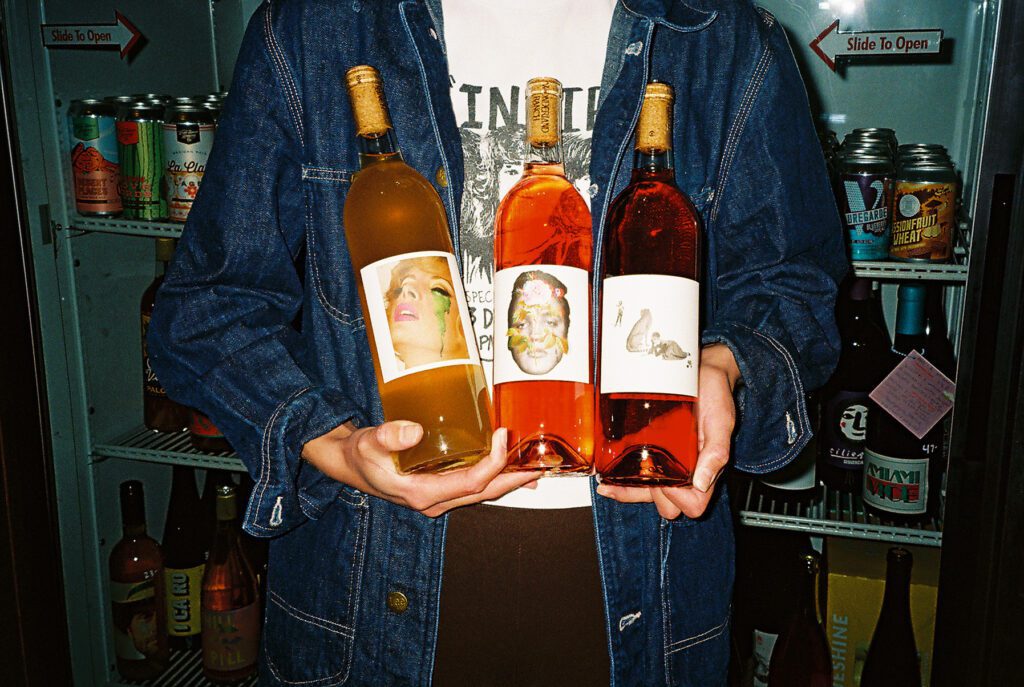 Every month, Recordbar Radio curates a playlist for our wine club members to set the tone and tell a story. April's playlist: Return of the Sun Serpent is based on a road trip through the desert from LA, to Palm Springs, then Joshua Tree and lastly our final destination — Phoenix! Jeŝk of Recordbar Radio culled together a map of musical movement that's equal parts beachy and desert sand, eclectic and cool, leisurely and LA… an ode to the big, bright West and the sun that rules us. Listen to Return of the Sun Serpent here!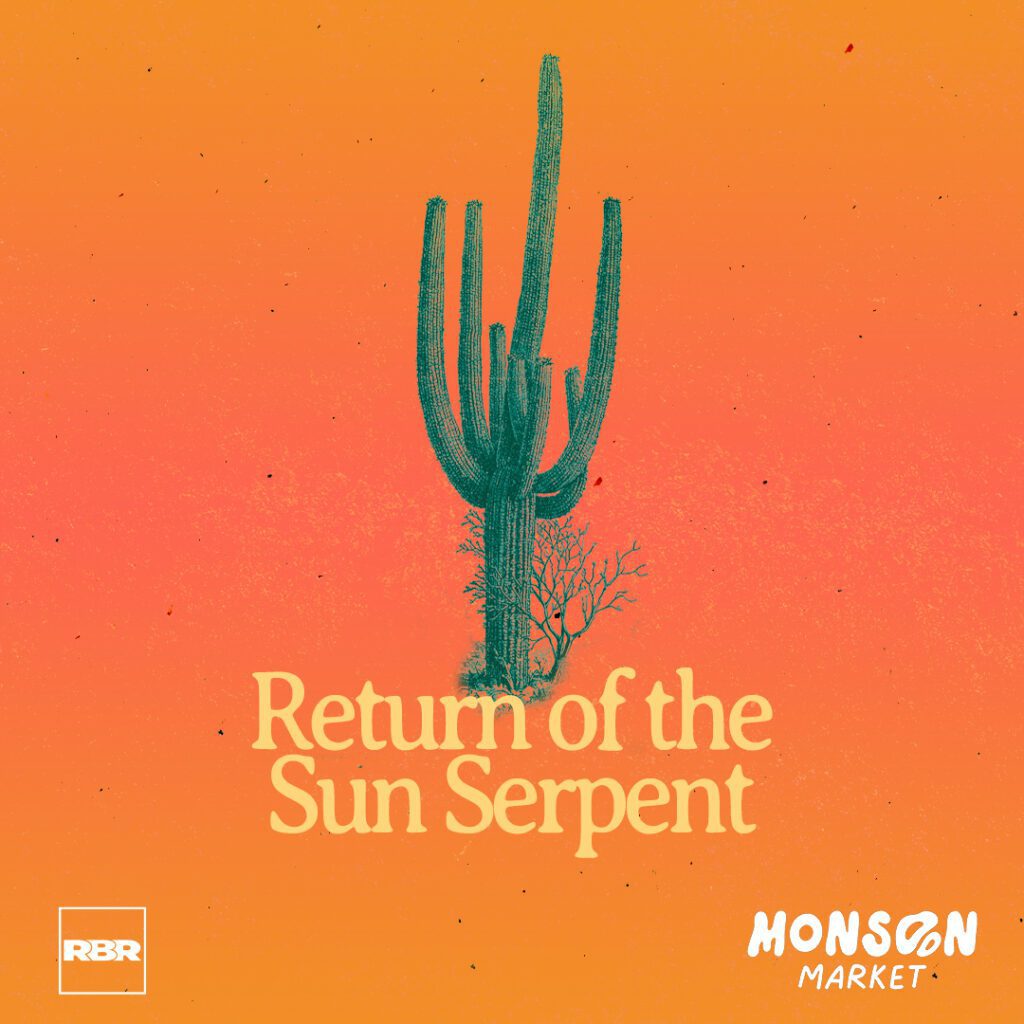 With inspiration from Wonderland Ranch, we decided to give this party an out-of-this-world theme. Shout out to our dear friend and local drag star Pretty Shitty Princess for serving up Alien Realness with her painted blue face makeup and pink wig. With our own alien hottie and UFO propaganda pasted around the party, it was giving Asteroid City (the newly anticipated Wes Anderson movie).
Recordbar Radio DJ's Davina and Jesk threw down in the radio booth and we even got head honcho Jake Stellarwell on the decks for the final hour. With an awesome lineup of wines, and N/A drinks provided by Ruby, Parch and Plink, we kept the refills and good vibes flowing until the curtains closed.
It was super cool to pack out Central Records on a Monday night, filling the space with industry friends, wine club members & market groupies. So let us put you on and tell your friends: Central Records is the place to be. Want to join us at our next party? Check out our upcoming takeover at Phoenix plant shop: Pueblo. Tickets on sale now!