Best Place to Buy Something You Don't Actually Need
Damn, it feels awesome to see some more Monsoon Market love! Last week we won 'Best Place to Buy Something You Don't Actually Need' in Phoenix New Times Best of Phoenix 2023.
Thank you Phoenix New Times, it's an honor to have been chosen for one of the best places to shop in the Valley!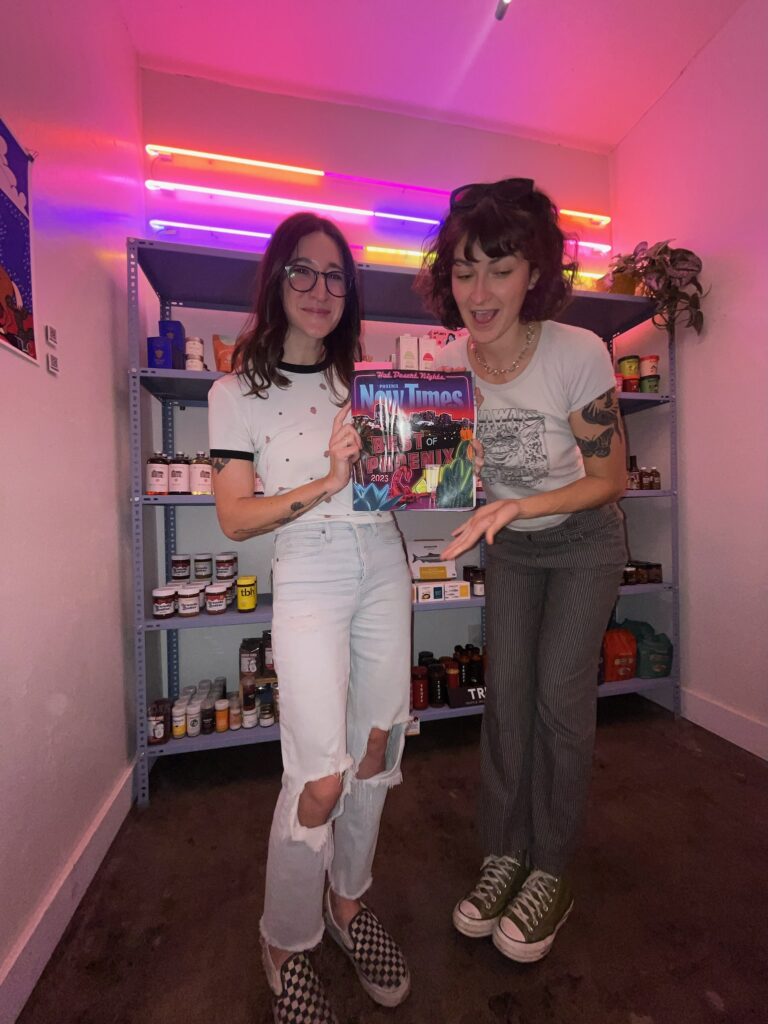 "This small, charming store is full to the brim with beautiful things that no one could possibly need. There is, for example, a purple psychedelic-patterned oven mitt. A candle shaped like an artichoke. Dice with butterflies etched into the sides. A magazine called Mushroom People ("a magazine for mycophiles," closer inspection reveals). Many versions of this type of luxe trinket store ultimately feel sterile, detached completely from their customers or their neighborhood, but not so with Monsoon Market.
Here, the store is playful and approachable and self-aware enough that it just might coax you into purchasing that oven mitt or the truffle-infused hot sauce in the chic grocery section or one of the extensive selection of natural wines. The shop also hosts yoga classes sometimes — of course it does. We support it. We'll buy the artichoke candle."
---
We are super grateful for the recent accolades. Big love to everyone supporting the market, near and far. You can continue to count on us to represent indie PHX biz! Thank you!!!
<3 Monsoon Market