Super Bowl at Monsoon Market
As we prepare for Super Bowl LVII, we're rounding up our favorite natural wines and snack selections from Monsoon Market. Natural wine might not be the first thing you think of when you're planning your Super Bowl grocery list, but trust us when we say that a bangin' natural wine will reign supreme at your Super Bowl party.
What exactly is "natural" wine?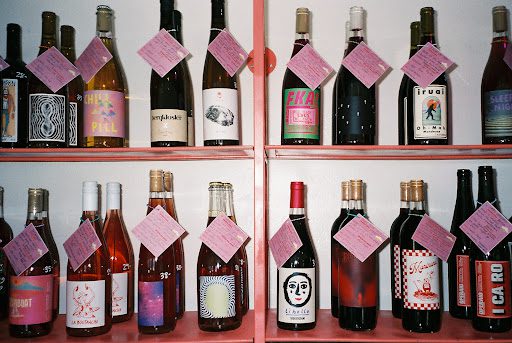 Just like the big game, you've probably been hearing a lot about natural wine around town — so what is it, and why should we be drinking it during this year's Super Bowl Sunday game?
Natural wine can certainly have a lot of variety in its definition, but in general, natural wines are produced organically, using low-intervention practices. Natural winemaking is a movement to return to simple and traditional methods, without all of the pesticides, preservatives, artificial yeast and other additives. It's fermented grapes, that's it!
Just like the good ol' game of football, we expect our NFL pro players to be in their top performing shape for Super Bowl LVII, not loaded up with steroids. We want the same for our wine, but the sad truth is that much of what we find on the grocery store shelves is packed with unexpected ingredients. Additives like red food coloring and artificial flavors are used with large amounts of sulfates (a main cause of red-wine induced headaches).
Why not natural wine?
If natural wine is an option, why do people choose to make non-natural wine? Well, it's the same reason you find Wonder Bread on the shelf at the grocery store. When you're trying to make something for everyone, you want it to taste the same every time, to stay "fresh" forever, and to be as cheap to make as possible.
So now that you've learned the truth about wine, allow us to re-introduce you to real, honest wine. You're going to taste grapes like you've never had them before and you're going to love it. It's time to have some fun and leave conventional wine in the past.
Meet the makers
All of the bottles that we bring into the market are made by natural winemakers and independent producers who are making delicious, organic, adult grape juice in small amounts. Natural winemakers have a true dedication to their craft. It requires more work, time and care but the results are worth it! These winemakers are holding on to history and family traditions, and protecting native and indigenous grape species all over the world. They are showing us their side of the world, one glass of natty wine at a time.
Our Super Bowl Week wine picks
It's the best time to be in Phoenix. Not just because of all the buzz around Super Bowl week, the Waste Management Open, and the Barrett-Jackson auto show — but because spring in Arizona is unmatched!
February is the reason we all suffer through the summer months, making it all worth it. With sunshine and perfect 70 degree days, we're keeping things much lighter and brighter right now here in Arizona vs. our friends in places like New York.
Here's our Top 5 natural wine picks for Super Bowl weekend:
Wavy Wines NRG

Maloof No Clos Riesling

Les Vins Pirouettes Eros De Vincent

Scribe Una Lou Rosé

Mas Coutelou Ploutelou
What wines are we pairing with Super Bowl party snacks?
Monsoon Market is our name and snack-friendly natural wines are our game!
Salty snacks like Dots Pretzels pair best with a high-acidity wine like a sauvignon blanc or a light and fruity Beaujolais. Check out wines like Allan Scott Sandy Cove, Nesterac OKR or Dufaitre Beaujolais Nouveau from the market.
At our Super Bowl parties, a nice meat and cheese spread is a must-have! Wines that pair nicely with Coro Salami and Cowgirl Creamery cheese from the market are Manoir de la Tête Rouge Free Mousse and Andi Knauss La Boutanche Rosé. The bubbles in the pet-nat will compliment the fat in the salami, and the fruitiness of the rosé will work wonderfully with a creamery brie.
Which natural wines are we picking for Super Bowl party dishes?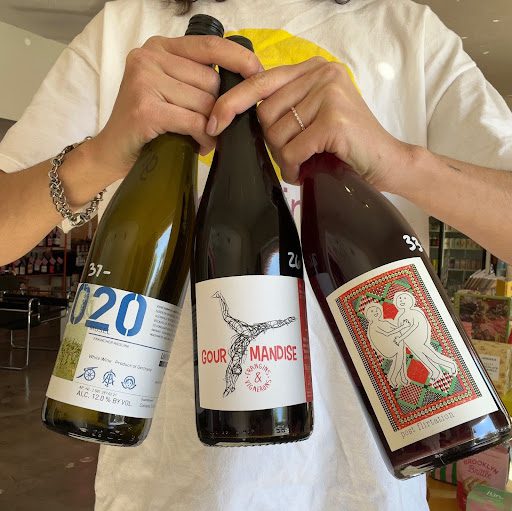 For Super Bowl party main attractions like wings, we're going with a semi-sweet Riesling like the Immich Batterieberg Escheburg Riesling.
If you've been prepping your BBQ meats since last Sunday, like my father-in-law, go with a nice chilled red. Both Domaine Ozil Gourmandise and Martha Stoumen's Post Flirtation are red blends that will cover your BBQ bases from smokey, to spicy to sweet flavor profiles.
Wines to share with the Super Bowl party
If you're bringing wine for friends, you should consider bringing a magnum sized bottle to the party. Not only will there be more wine to go around, but you'll be flexing on everyone at the Super Bowl party when you walk in with a humongous-sized (1.5L) wine bottle!
When choosing wines to share, it's also important to have some crowd-pleasing bottles in the mix. A chillable red, a dry rose, and a high-acid white wine are sure bets. So while everyone else is losing money on how many touchdowns the Kansas City Chiefs are going to make in the first quarter, you'll be winning the wine game with these:
Subject to Change BANG BANG Chardonnay (Magnum-sized)

Ercole Piedmont Bianco

Cirelli Rosato Cerasuolo d' Abruzzo

Broc Cellars Aqua Vino Sparkling
WWRD? What would Rihanna drink?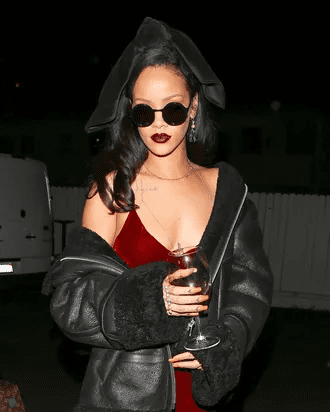 Rihanna is notoriously known for leaving a club or restaurant with a wine glass in hand, and we've noticed that it's almost always red wine in her cup. If you don't believe us, just google "Rihanna wine glass" and you'll see dozens of paparazzi photos of the pop-star.
If Riri were to ask us to curate a bangin' selection of natural wines for her to enjoy backstage at State Farm Stadium, this is what we'd do. And Rihanna, if you're reading this… have your team call our team.
We'd start with a classy sparkling wine, something with a soft bubble that's easy to drink. We can't have our girl belching while she's belting her greatest hits during her Super Bowl halftime show. Zanotto Rivolto is the perfect bottle to get the night started.
Rihanna is not afraid to have fun, let loose and go with the flow. We know that she's cool enough to get down with a skin-contact "orange wine" like Il Censo Praruar Catarrato. Come on, she's from Barbados! She's all about those tropical citrus notes that appear in a skin-contact white wine.
Inspired by ANTI (the last album Rihanna gave us in 2016), we're slipping our girl something sexy. A lucious and smooth, rare and interesting red wine like Lapati Super Ravi will have her remixing Love On The Brain to Super Ravi On The Brain.
Although we can't be there IRL, we hope the Kansas City Chiefs and the Philadelphia Eagles enjoy the Rihanna concert at State Farm Stadium!