The Girl Scouts at Monsoon Market
We asked our friends, the Girl Scouts, to join us this past Sunday to close out the last weekend of the season for cookies. It was the perfect opportunity to host them during the super poppin' Wang's Vintage "Sunny Day Market," a vintage flea market that happens in our parking lot once a month. With a mixed crowd of market regulars and slightly-stoned teenagers looking to score on some vintage clothing, you can imagine it's the perfect place for the Girl Scouts to be posted.
The girls might be a little young to be hanging around wine shops, but they were here on business. These girl bosses had a line as soon as they set up, and after a few hours they were nearly sold out of their whole loot. Money can't buy happiness but it can sure buy you a couple boxes of Girl Scout cookies and a bottle of natural wine!
Hanging out with the Girl Scouts from Troop #2678 was a Monsoon Market highlight. Koral, a previous "Brownie" herself was tapping into her childhood memories while Bayley (who never got to be a Girl Scout) was living out her childhood dreams. Misch was just loving it all, in line first to stock up on cookies for her personal stash.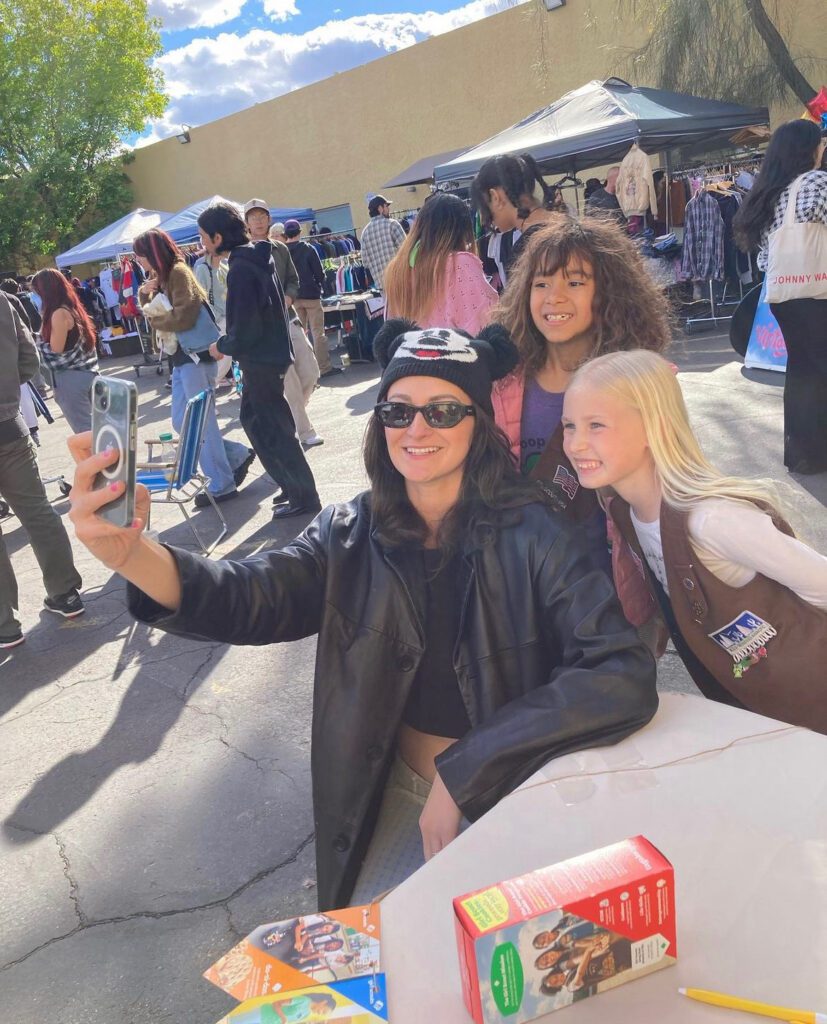 Girl Scout Cookies and Natural Wine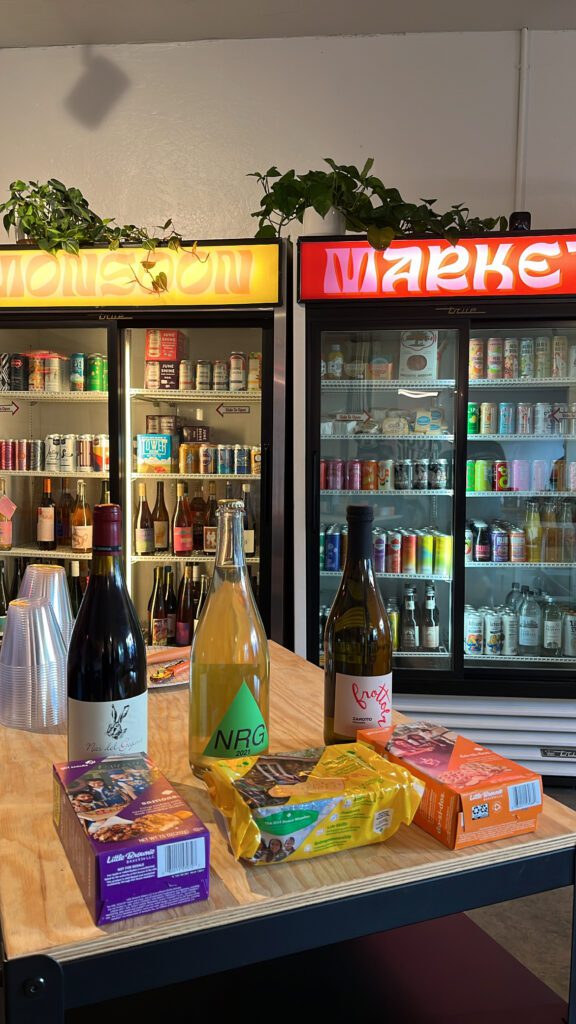 It's not everyday that you get to host the iconic Girl Scouts so we wanted to do something special. We decided to combine two of our favorite things, Girl Scout cookies and natural wine. Selecting some of our favorite shop bottles, we put together some pairings with the Girl Scout cookie lineup and hosted a tasting for our community. Here's what we did:
Thin Mints + Martha Stoumen Benchlands
For anyone who loves a mint chocolate moment, the Thin Mint is a tried and true favorite. Benchlands by Martha Stoumen is a robust, elegant natural wine, and the tart cherry and brambly blackberry are the perfect match without overpowering the cookie and allowing it to have its much deserved spotlight.
Samoas + Nas Del Gegant
A crisp, crunchy cookie with caramel, coconut, and chocolatey stripes, Samoa's and this delightful Spanish red may seem like an odd pairing at first glance. Trust the process, and you'll soon taste that the fruit forward spiced plum and earthy herbs give the luscious texture of this cookie a whole new meaning.
Tagalongs + Kolfok Intra! The Wild
Peanut butter and chocolate has been a love story for the ages. Enter a new contender: a lighter and brighter take on Blaufrankisch. Inviting pomegranate and violet with a subtle sweetness envelop the salty peanut butter effortlessly. Share with a loved one, or don't.
Shortbread + Vermentino Toscana
We love Shortbread cookies for their simplicity – it makes us reminiscent of our younger years. This golden Vermentino is mousse and floral with a subtle minerality that allows you to sit back and sip all day long. It'll be your new favorite.
Lemonades + NRG Pet Nat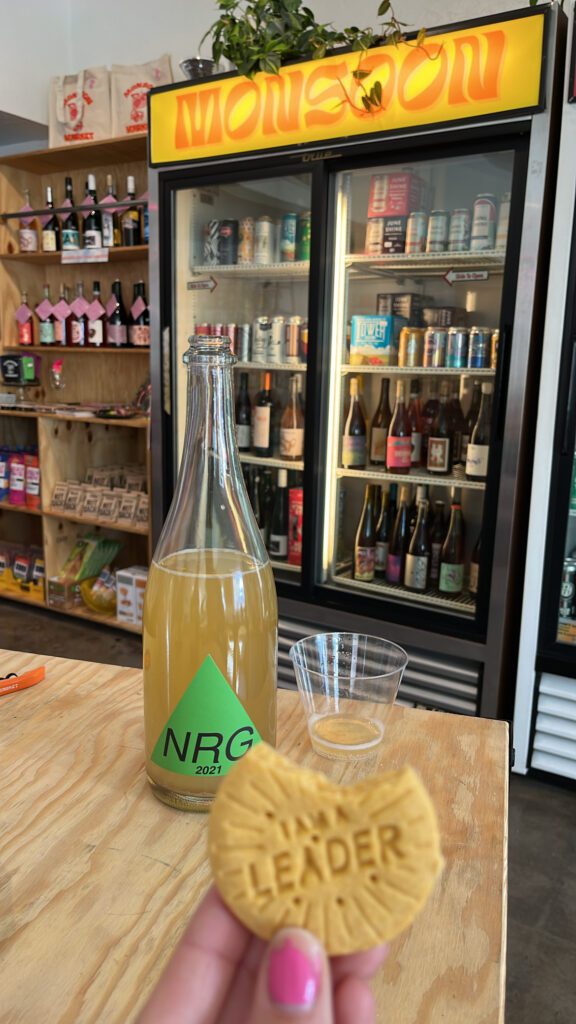 Savory and refreshing shortbread with sweet lemon icing, the Lemonades pair wonderfully with the acidity and funky energy of orange pet nats, like NRG, allowing tangy citrus notes to shine brightly. Enjoy together on a sunny warm day to spark joy!
Do-Si-Dos + Frottola Prosecco
These oatmeal sandwich cookies are buttery & crunchy. The flavors and textures are a great match for fruity and fizzy Prosecco, the Italian sparkling white wine with notes of green apples and other orchard fruits. We are partial to the Zanotto Frottola but this combo would be delicious with any prosecco!