Where do I find gluten free snacks in Phoenix?
Monsoon Market is your one-stop shop for the tastiest natural wines, delicious snacks (many that are gluten free), and must-have gifts in central Phoenix! We're excited to share with you our curation of gluten-free snack offerings, pantry staples and beverages that are perfect for satisfying your cravings while maintaining a gluten-free lifestyle. In this post, we'll introduce you to a variety of mouthwatering treats that not only cater to those with gluten sensitivities but also delight the taste buds of all snack enthusiasts. So, whether you're on a strict gluten-free diet or simply exploring new snack options, Monsoon Market is your ultimate destination for discovering a world of irresistible, gluten free indulgences. Cheers to guilt-free snacking!
Gluten Free Snacks
There are a ton of snack options that we have at the market that are gluten free! Whether someone is looking to try a gluten free diet or has concerns with celiac disease, we are happy to help locate items within the market that are safely and cleared labeled gluten free.
We know what you're thinking… mushroom jerky? Yes. Not only yes, HELLS YES. This vegan, gluten-free jerky provides delicious umami taste and satisfying texture that herbivores crave and carnivores love. The market carries the following flavors: Applewood BBQ, Original, Teriyaki, & Zesty Thai.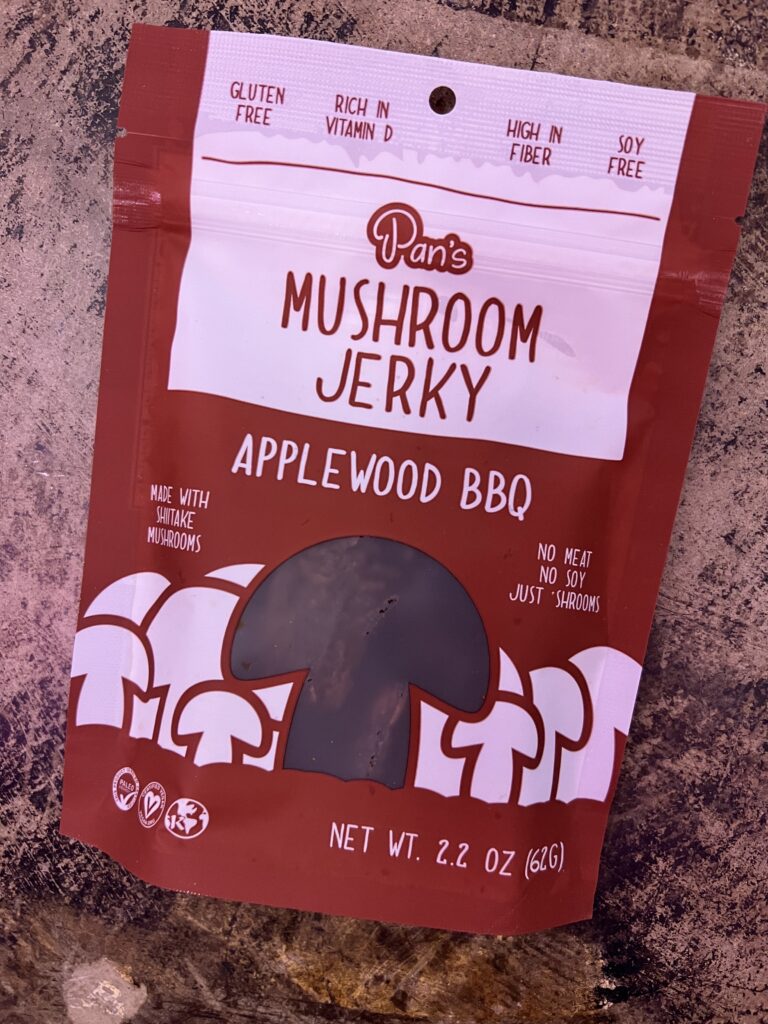 "It's like if banana chips and apple chips had a baby!" These 2 ingredient chips are naturally gluten-free, with no added sugar. They are super delicious & crunchy, if you like dried fruit you will love Tings! Fun fact, this gluten free snack plays well with guacamole. The most interesting fruit in the world. Often misunderstood. Not "the stinky one".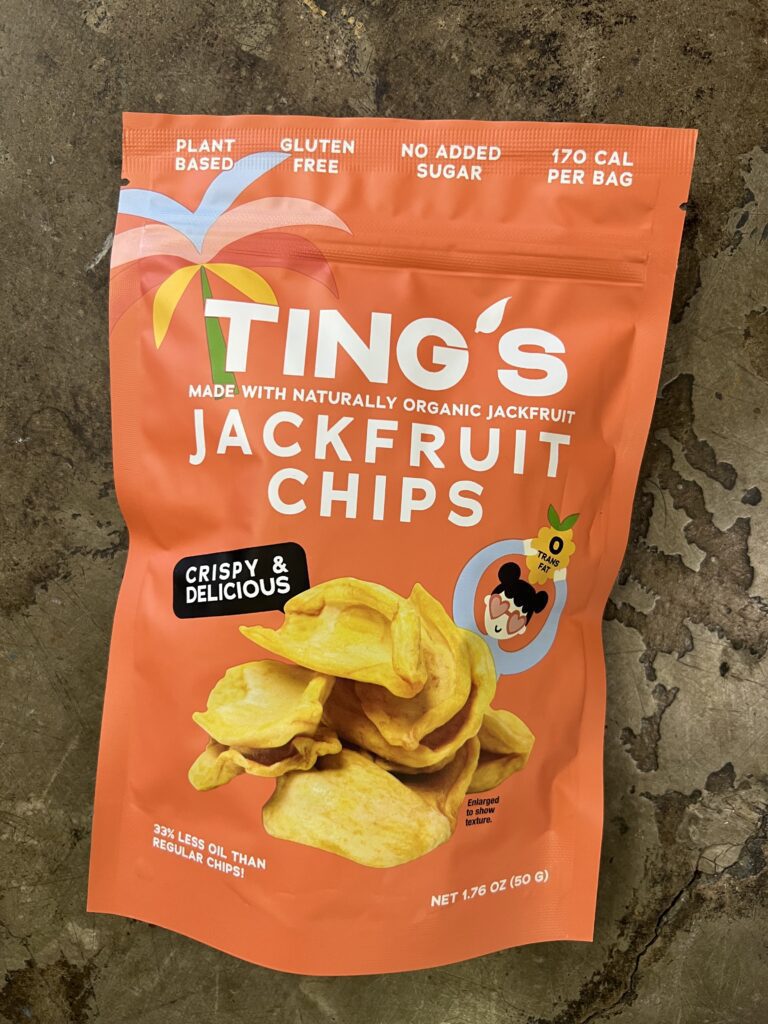 There are SO many good things to be said about Earth Sugar bars. First of all, Jenny, the founder, is a Phoenix homie and is so rad! She joined our yoga class at Monsoon Market recently and brought Earth Sugar bars to share with all the participants!
But moreover, her product is amazing! Earth Sugar bars are plant-based, that's correct, ZERO animal products and free of any processing steps. They literally just take whole-foods straight from the Earth and smash them together until they taste great. It's calculated chaos. The bars are also allergy-free. No gluten, no soy, no dairy, no peanuts. Earth Sugar is committed to creating allergen free desserts so NO ONE has to sit out on this party. Their entire product line is labeled gluten free, vegan, paleo and school safe!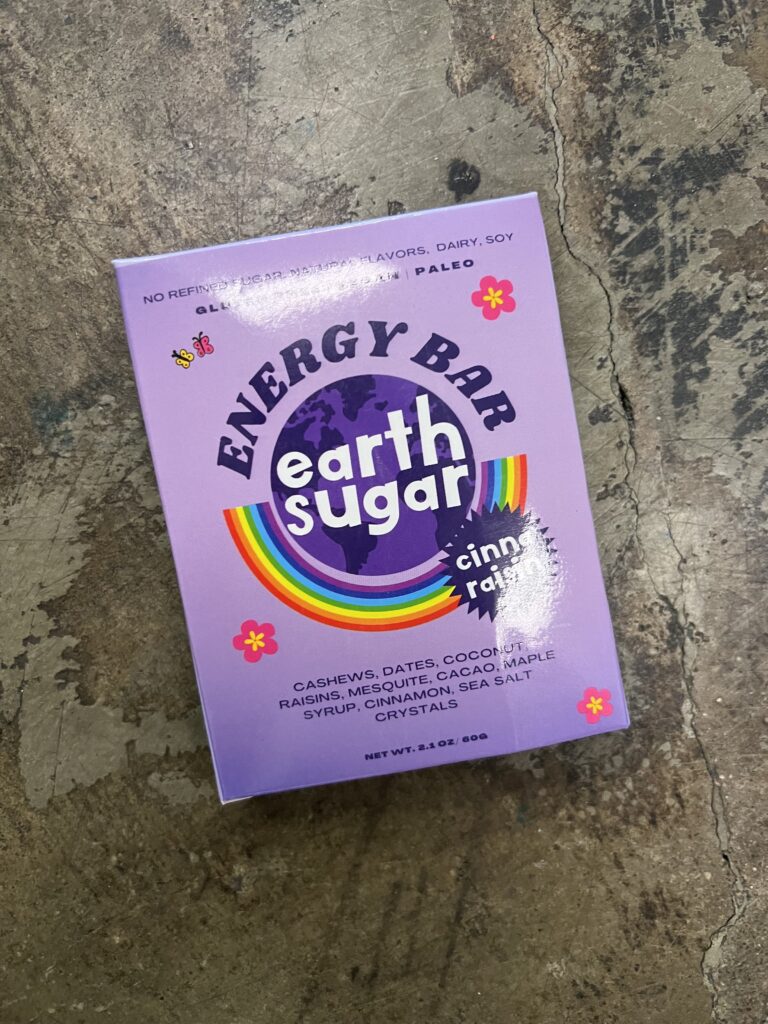 Think of Granola Butter as nut butter's more interesting, less-nutty cousin. Slather her on toast, drizzle over fruit, or swirl into smoothies. When in doubt, remember: there's no wrong way to eat Granola Butter. This spread is gluten free, nut free, soy free, dairy free & vegan. It checks ALL the boxes, including delicious. Flavors of Oat Haus gluten free snack at Monsoon Market right now includes Birthday Cake, Cookie Dough, Banana Bread, Strawberry Shortcake, Cinnamon Roll, Red Velvet & MORE.
Snack musts include potato chips, and our favorite have been the Route 11 chips all the way. Naturally gluten free, these crunchy flavored chips do the job! Everyone loves the Dill Pickle flavor, and all the options are gluten free, so choose with confidence when it comes to these snacks.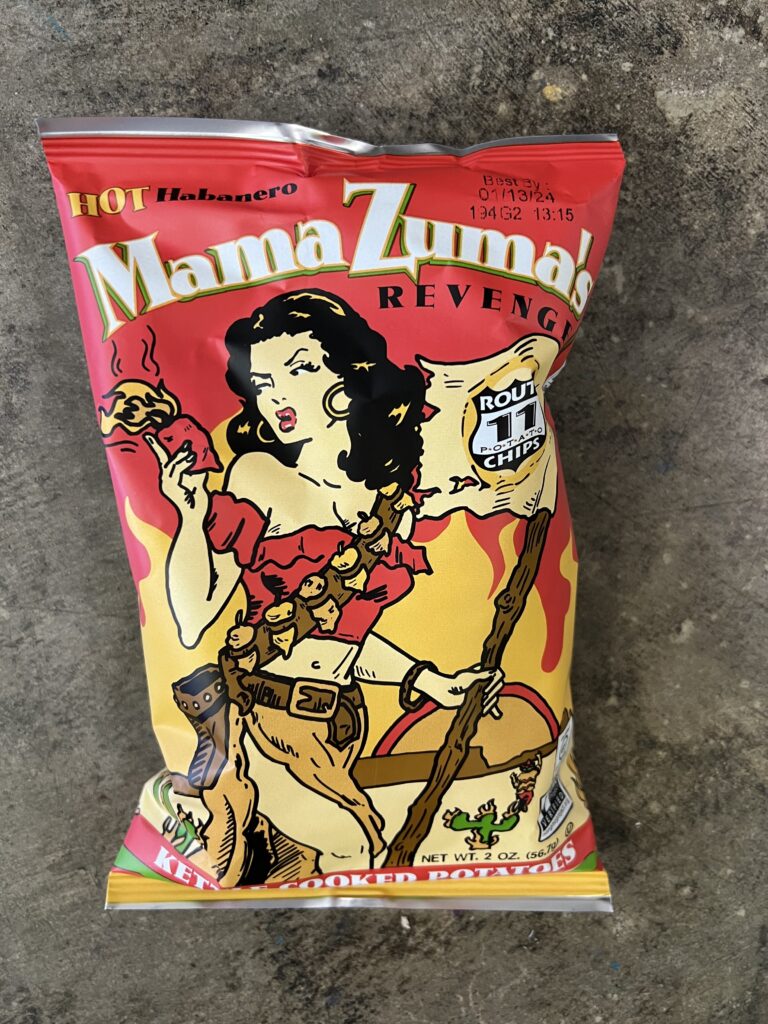 Dirtbag Bar is an unconventional, chewy chocolate date bar. Forget nasty protein bars that taste like cardboard, this gluten free bar tastes like a brownie. Dirtbag is made with organic, whole food ingredients and without added sugars, powders, oils, or syrups. It includes dates, 100% dark chocolate, rolled oats, and sunflower seeds. It's clean and light, nutrient-dense, and serves as a chocolatey snack-size pick-me-up. And, with the chocolate mixed in instead of just chocolate chips added later, it's adventure-ready and won't melt into a mess. Additionally, a portion of all sales goes to 1% for Mental Health and 1% for the Planet.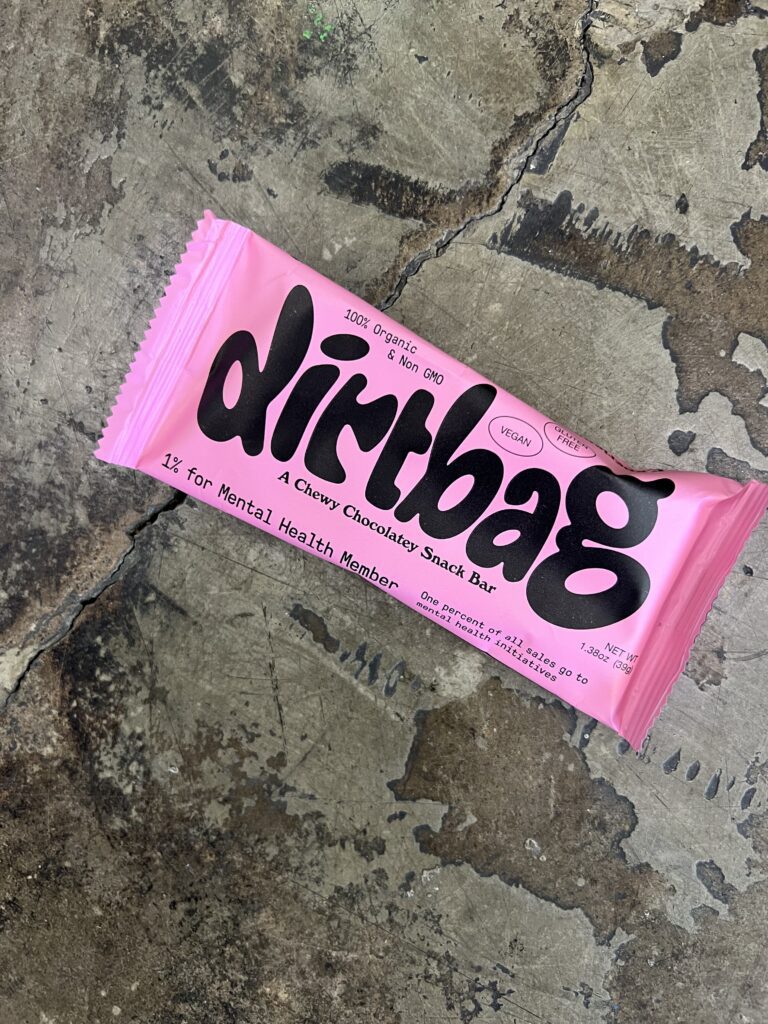 Nemi (which means "to live" in the Aztec language) are crunchy, gluten free snack sticks that come in delicious flavor options! At Monsoon Market, we carry Nemi Mexican Lime, Churro Cinnamon, and Smoky Chipotle (it's hard to pick a favorite)!
Nemi are made of nopal, ancestral seeds like flax and chia, real chiles & spices. Nopales represent Mexican culture. These fiber-packed cactus pads date back to AC when the Aztecs founded Mexico City after seeing an eagle on top of a nopal (¡si, nopales are on the Mexican flag!). These gorgeous cactus pads are a low-calorie food packed with gut-friendly fiber and antioxidants (¡hola, vitamin A and C!). Nopales are one of the most sustainable plants, as they require very little water to survive, they thrive in hot weather and don't need pesticides.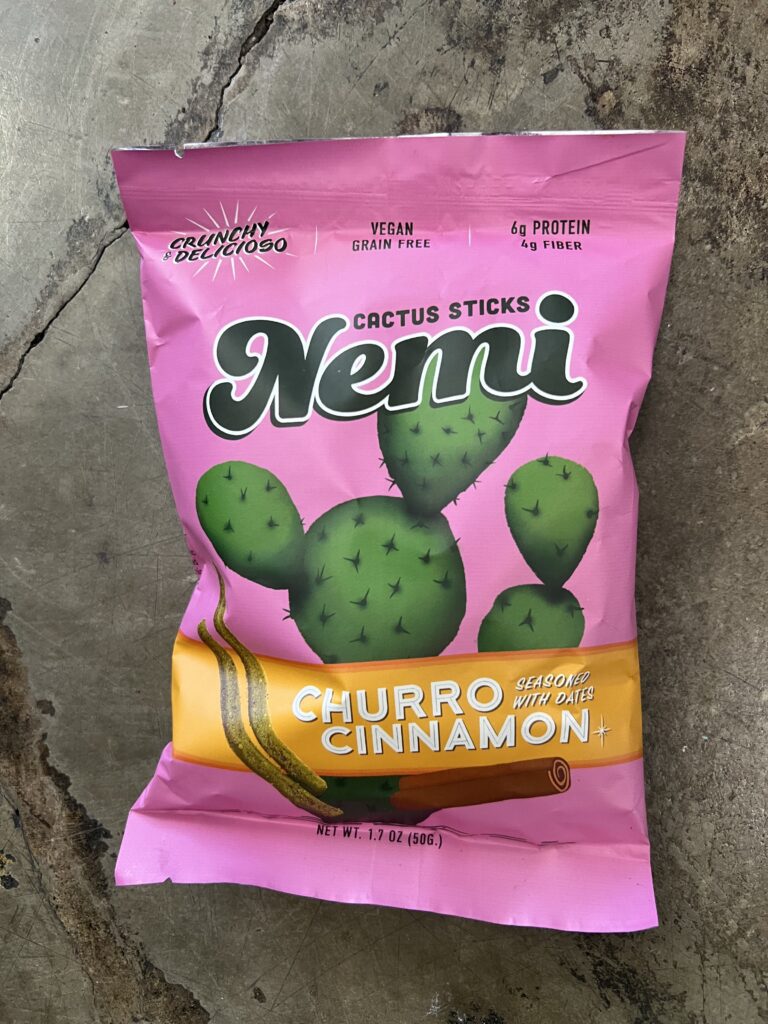 We won't sugar coat it: the "better for you" (read: vegan) chocolate options out there tend to (in our opinion) taste chalky, grainy, and bland. Whims set create plant-based, low sugar sweets that taste incredible, and gosh darn it they did it! These gluten free peanut butter chocolate cups are AMAZING!
Whims ditched the dairy, dialed back the sugar (like way back), and put away the palm oil (Whims uses coconut oil instead). Instead of chalky, you get creamy. Instead of grainy, you get fluffy. Instead of bland, you get woah. The Whims peanut butter cups are easily one of our favorite things in the market!
TiDBiTS are seriously good candy! These female founded gummy snacks are made with 4g of sugar, boast a large amount of plant-based fiber (16g!) and are made from real fruit juice! TiDBiTS Candy contains no artificial sweeteners, is free from sugar alcohols, and made without corn syrup. Monsoon Market carries TiDBiTS in flavors Açai Grape, Tropical Citrus & Wild Berry.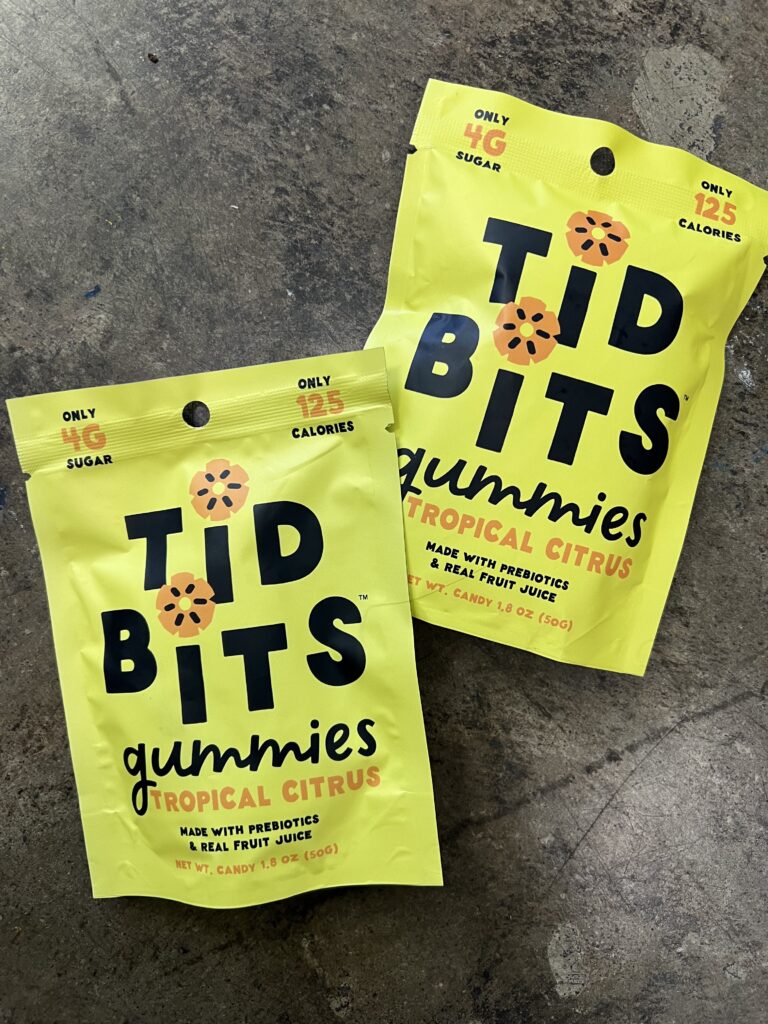 Want candy without all the sugar? As Austin Powers says, oh BEHAVE! (but you don't have to with these!) Behave candies are good – so you don't have to be. Made without processed foods, gluten free, with only 1g of sugar, these gummies bring you all the texture and flavor with none of the fake crap!
This popcorn is one of our favorite gluten free snacks in the market, no joke! [POPPED] Artisan Popcorn is naturally gluten free, has no GMOs, it's vegan and dairy-free, as well as nut free. Basically this is a snack that everyone can – and will – enjoy! Some favorite flavors at Monsoon Market include (all gluten free) Naked with Sea salt, Rosemary, and Lemon Poppyseed!
Gluten Free Drinks
At Monsoon Market we have a ton of drinks, both alcoholic beverages and n/a's, many of which are naturally gluten free.
The De Soi drinks are great for those seeking non-alcoholic beverages! Gluten free and adaptogenic, De Soi is made with mind-mellowing botanicals that put the fun in functional, helping you create, relax, and ease into the night. The brand was founded by Katy Perry and her business partner Morgan McLachlan as a way to find pleasure without the proof!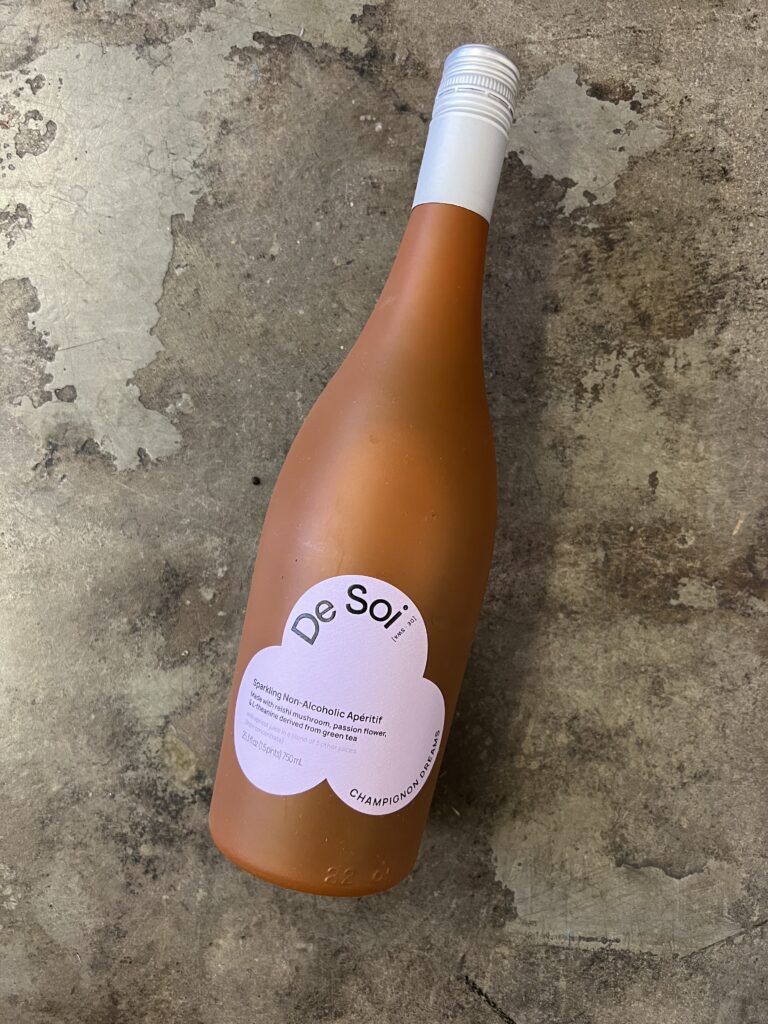 Ruby drinks are a staple in our Monsoon Market fridges! The Ruby Hibiscus Water drinks are tart and refreshing, making for a juicy organic soda that's big on flavor and big on benefits. Obviously gluten free as well, the Ruby drinks are packed with antioxidants and come in tasty flavor options like Ruby Berry Cherry and Ruby Fuji Apple. There's even a new, naturally gluten free Ruby hibiscus and grape juice flavor, the non-alc sparkling Lambrusco! Perfect for those looking to cut out alcohol and gluten!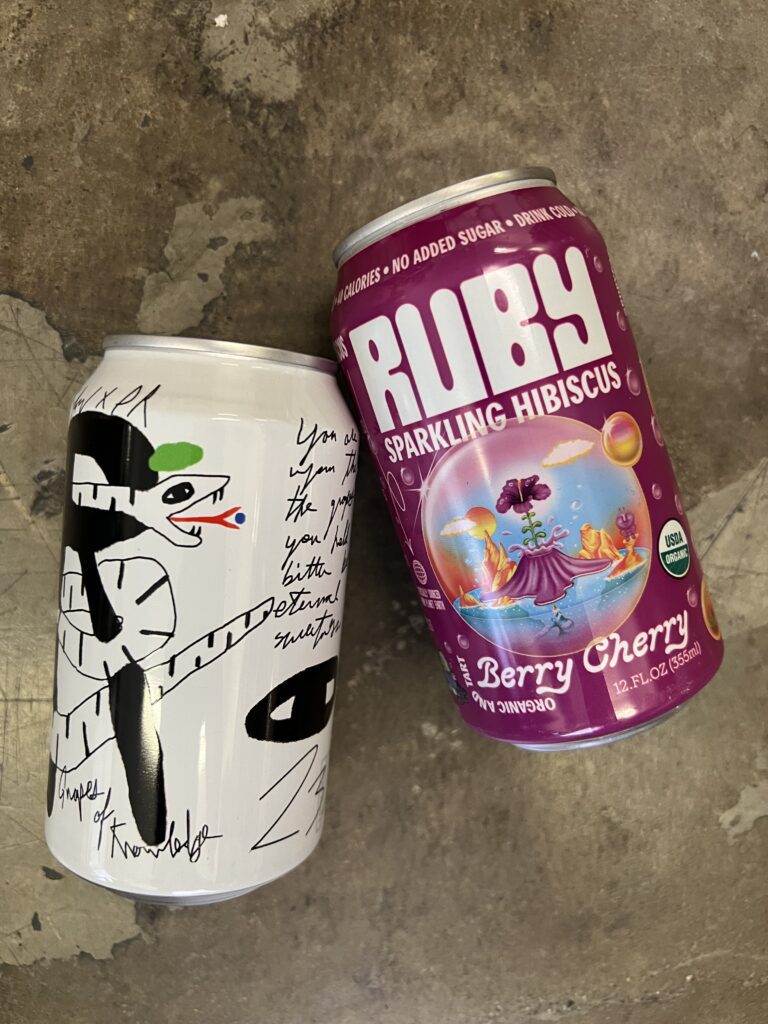 Dram Apothecary herbal sparkling beverages are made from whole organic plants, are naturally gluten free, and do not contain so called "Natural Flavors" (which can contain synthetic chemical flavoring even when labeled as "natural"). With no added sugar and zero calories, the Dram drinks are a great grab for anyone in need of gluten free options.
Gluten Free Pantry Items
This sauce is so good & useable in many ways! It's vegan and comes in a gluten free version. Bachan's is made with real Mirin, premium Japan – brewed Non-GMO soy sauce, organic ginger, organic garlic and green onion.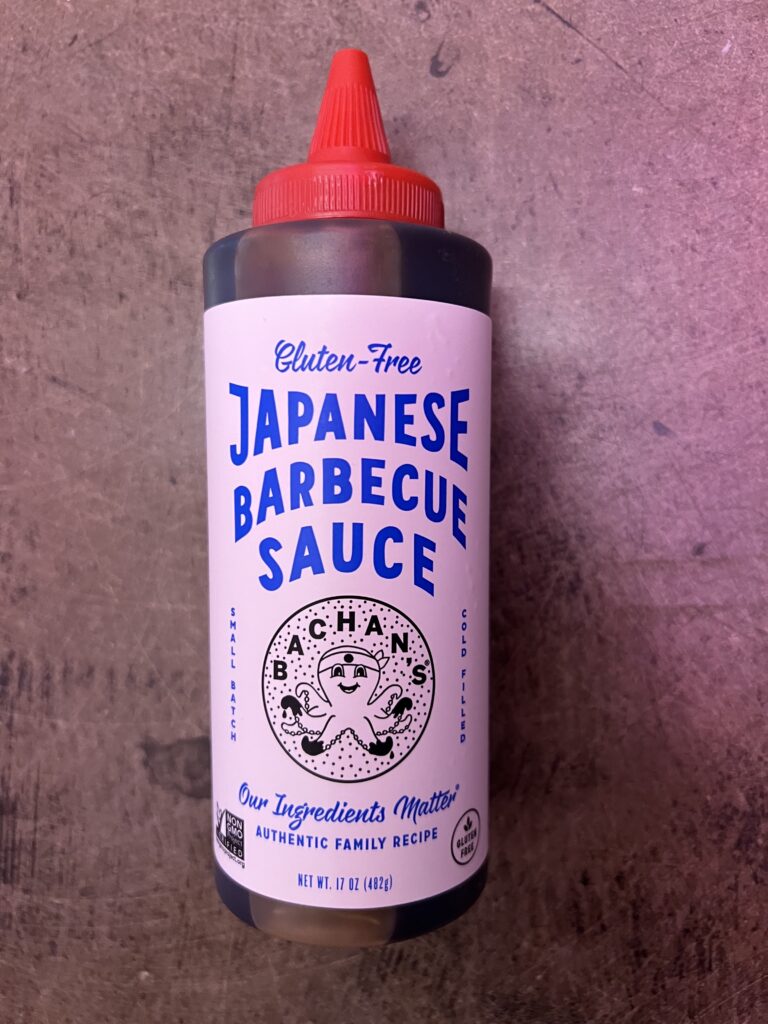 Graza, made in Spain, packed in facilities that are certified allergen and gluten free. Graza olive oil is never blended, and it always comes from one place. Real extra virgin oil is made from olives that are harvested early (fall or winter) and pressed ASAP so the oil stays fresh, delicious, and full of polyphenols (that healthy stuff that makes you live a long time). Get the Graza "Drizzle" for topping and the Graza "Sizzle" made for high heat and cooking, it's seriously the BEST olive oil!